CNN Belief Blog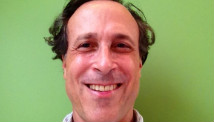 Editor's note: David Van Biema, the chief religion writer at Time Magazine for ten years, is author of the illustrated biography "Mother Teresa: The Life and Works of a Modern Saint," now being reissued and made available in Spanish as "La Madre Teresa: La Vida y las obras de una santa moderna."
By David Van Biema, Special to CNN
Fifteen years may be less than an instant in celestial time, but here on earth it's a lot of news cycles.
Mother Teresa departed this Earth on September 5, 1997. What more can we say about the woman who became synonymous with love for the "poorest of the poor," picking up a Nobel and tweaking the conscience of millions? What do we know about her now that we didn't know then?
A lot, it turns out.
Here's a quick Blessed Mother Teresa primer, emphasizing the stuff that…
View original post 1,091 more words