CNN Belief Blog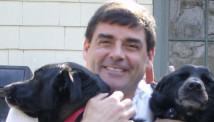 Editor's note: Michael Sean Winters writes the blog "Distinctly Catholic" for the National Catholic Reporter and is the author of "God's Right Hand: How Jerry Falwell Made God a Republican and Baptized the American Right."
By Michael Sean Winters, Special to CNN
Four years ago, anti-abortion Sen. Robert Casey addressed the Democratic National Convention.
"Barack Obama and I have an honest disagreement on the issue of abortion," he said. "But the fact that I am speaking here tonight is testament to Barack's ability to show respect to the views of people who may disagree with him… he'll pursue the common good by seeking common ground rather than trying to divide us."
The next day, speaking to fellow anti-abortion Democrats, we all admitted we had been moved to tears by Casey's speech.
As candidate and as president, Obama promised he would try and heal the culture wars.
View original post 854 more words