CNN Belief Blog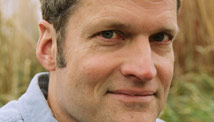 Editor's note: Stephen Prothero, a Boston University religion scholar and author of "The American Bible: How Our Words Unite, Divide, and Define a Nation," is a regular CNN Belief Blog contributor.
By Stephen Prothero, Special to CNN
Mitt Romney's team invited reporters to go to church with him last Sunday, and The New York Times is reporting that the upcoming Republican presidential convention will showcase Romney's faith in an effort to humanize him. So are we finally going to get a Mormon candidate for president?
Romney has been widely criticized for running against his past — against what he did at Bain Capital and as governor of Massachusetts, and against his prior views on abortion and health care. And while he hasn't flip-flopped on his membership in the Church of Jesus Christ of Latter-day Saints, he has been loathe even to mention it in public.
View original post 824 more words