CNN Belief Blog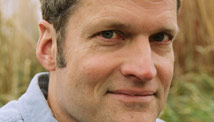 Editor's Note: Stephen Prothero, a Boston University religion scholar and author of "The American Bible: How Our Words Unite, Divide, and Define a Nation," is a regular CNN Belief Blog contributor.
By Stephen Prothero, Special to CNN
(CNN)–Like many Americans, I reacted to the murders at the Sikh temple in Oak Creek, Wisconsin, with horror, and to the apparent arson at a Joplin, Missouri, mosque with sadness.
But I did not react with shock.
As the adviser to the Sikh Association at Boston University and a professor of many Muslim students, I am aware of the day-to-day discrimination these religious minorities experience in the United States. And as a historian I am aware of the history of discrimination against both groups throughout U.S. history.
View original post 598 more words