CNN Belief Blog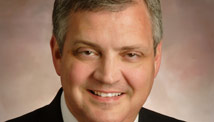 Editor's Note: R. Albert Mohler Jr. is president of the Southern Baptist Theological Seminary, the flagship school of the Southern Baptist Convention and one of the largest seminaries in the world.
By R. Albert Mohler Jr., Special to CNN
(CNN)–Cultural upheavals often occur in the most surprising contexts. Who expected that a clash between sexuality and religious liberty would be focused on a restaurant company mainly known for its chicken sandwiches?
And yet the controversy over Chick-fil-A is a clear sign that religious liberty is at risk and that this nation has reached the brink of tyrannical intolerance from at least some of our elected leaders.
View original post 931 more words